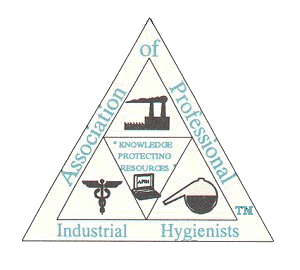 The Association of Professional Industrial Hygienists, Inc. (APIH) was established in 1994 to offer credentialing to industrial hygienists who meet the education and experience requirements found in Tennessee Code Annotated, Title 62, Chapter 40. APIH adopted the Tennessee Code as its basis for credentialing because it was the first legal definition in the United States of an industrial hygienist in terms of education and experience. The APIH Registration Committee investigates and verifies, through electronic means or correspondence, both educational and experience accomplishments claimed by each applicant for registration. The Committee determines the appropriate level of registration, Registered Industrial Hygienist or Registered Professional Industrial Hygienist, and then authorizes the registration certificate to be issued.

In June 1995, the APIH Board of Directors authorized the credentialing of Industrial Hygiene Technologists, because no other national organization offered such credentialing specifically in industrial hygiene.

2288 Gunbarrel Rd, Ste 154/364
Chattanooga, TN 37421
Phone 888-481-3006
http://APIH.us
Visitors since 28 September 1999:



.